New Steak and Seafood Dishes on Opus Bar & Grill's 4th Anniversary Menu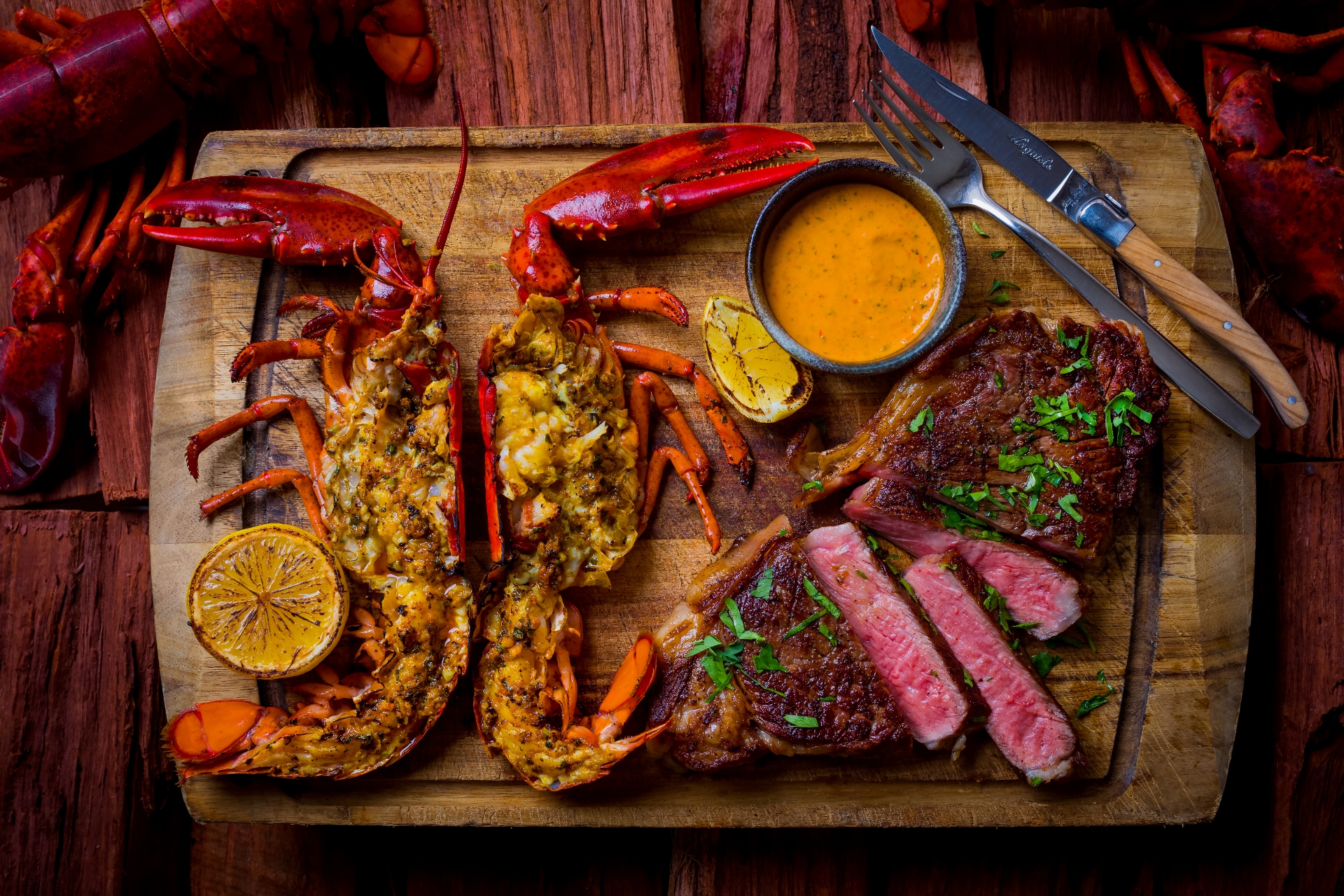 The modern steakhouse celebrates its fourth anniversary with a host of decadent delights.
For steak lovers, nothing ignites primitive appetites like a premium porterhouse that's crispy on the outside and juicy and red on the inside. Pair that with a bottle of fine red wine and you have the ingredients for a divine dining experience at your fingertips. Hilton Singapore's modern Opus Bar & Grill restaurant offers all of this and more. From now until the end of March (Sunday through Thursday), any order of the restaurant's six different cuts of steak to share (starting at $128) comes with a complimentary bottle of red $90 value.
We went for a tasting session and the sharing of cups and platters was definitely a sight to behold. Go for it with the monster 1kg Whiskey-Aged F1 Wagyu Tomahawk ($158), flambéed at the table with Jim Beam Bourbon. For those who want a bit of everything, the Premium Butcher Platter ($138) is a good choice, as it comes with bone-in Black Angus rib-eye, Wagyu rump and short ribs, as well as beef sausages of superior quality.
Meat & Seafood
In the hands of a good chef and a nice reaction from Maillard, a flame-grilled steak always hits the mark. Opus offers a selection of grain-fed, hand-selected cuts from Australia, New Zealand and the United States. red-pink center, you can choose from three types of salt – rosemary, paprika and lava – as well as eight sauces. For the latter, we recommend the creamy red wine and bone marrow sauce as it adds a level of richness to the tenderloin.
For steak fans, Opus' two dry-aged cuts are a must (Signature 1kg Black Angus Bone-in Ribeye and 1kg Whisky-Aged F1 Wagyu Tomahawk). They are dry aged in a custom built cabinet using Himalayan salt tiles. Himalayan salt absorbs moisture from the beef, intensifying its flavor, resulting in a remarkably tender steak.
If you're dining with friends who don't eat beef, the DeRaza Ibérico Rack of Pork ($38) is a good alternative for them. The bone-in pork chop is nicely done, with a beautifully rendered strip of fat along the bone. Seafood lovers will go crazy for all the Boston lobster ($54). Coat the buttery lobster meat with the addictive harissa sauce that comes on the side.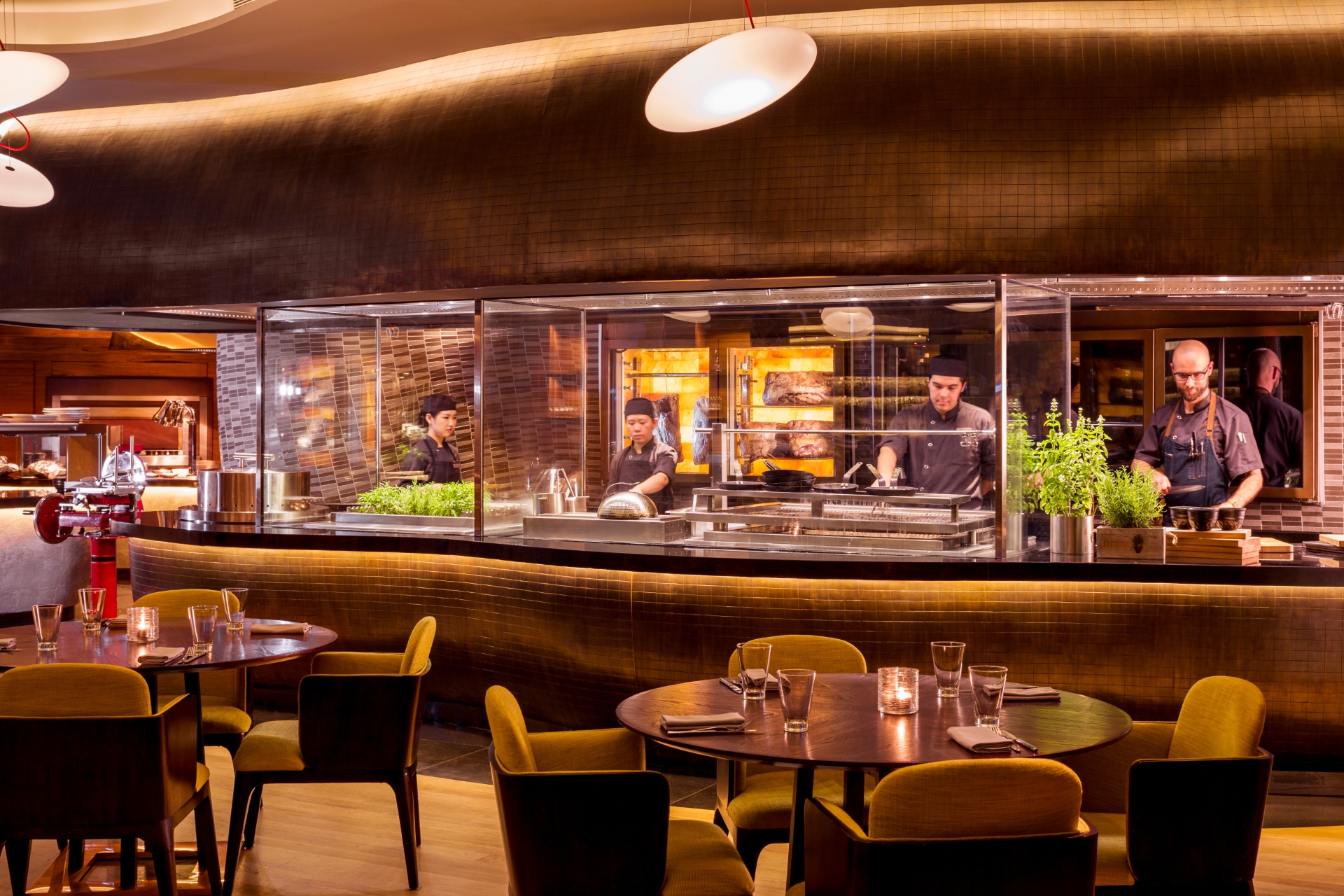 The sides
To start, go for the crab cake ($18). Break up the golden breadcrumbs and enjoy the well-seasoned crabmeat inside, with a dip of celeriac remoulade for an extra kick. Half grapefruit wedges offer a hint of acidity to lighten the palate. Save room, if you can, for Opus Over-The-Top Fries ($15) as a side to your grilled meats. Idaho potatoes are cooked in foie gras fat and seasoned with truffle paste and parmesan cheese. Yes, it is rather a sin and we are guilty.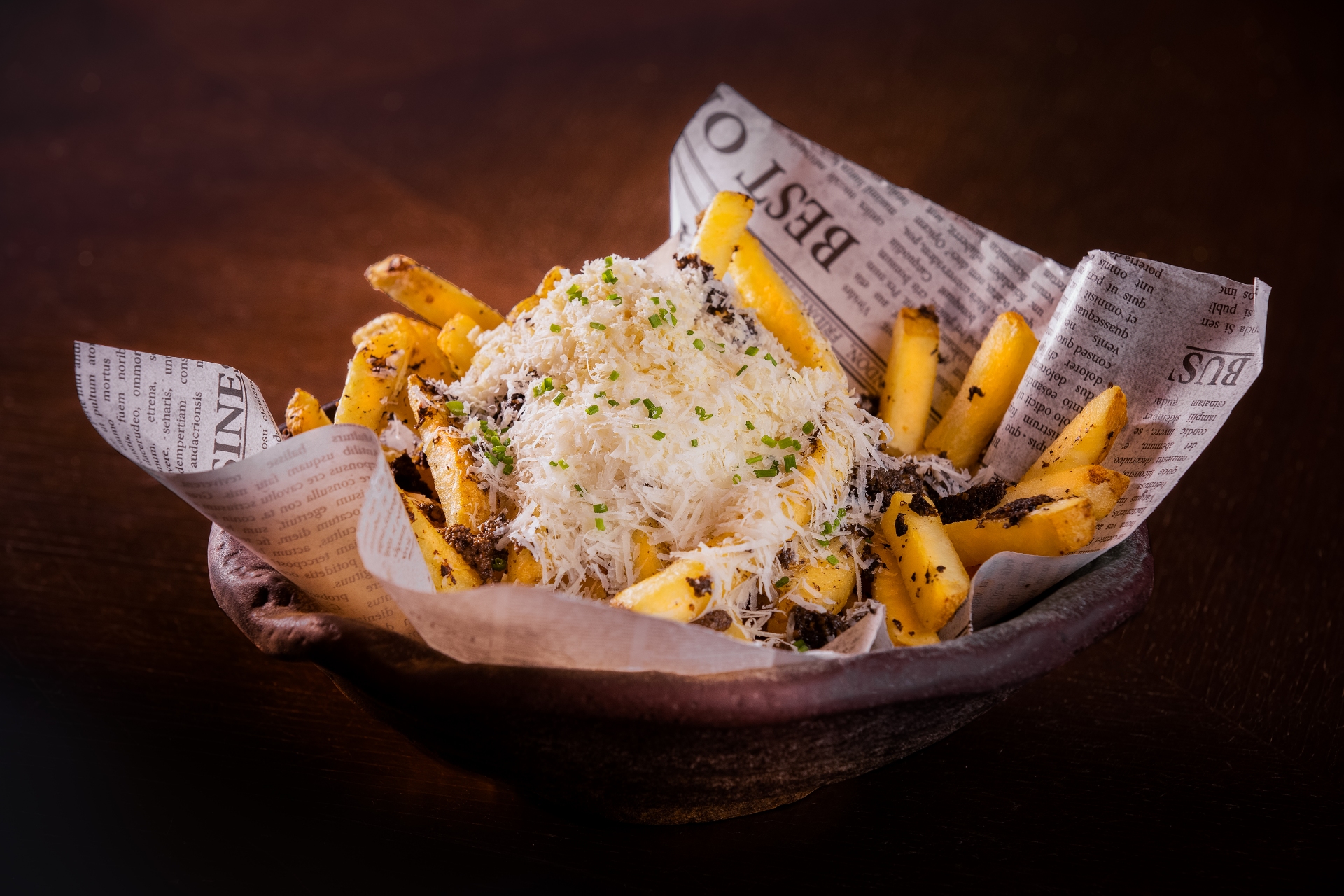 The candies
No trip to the Hilton Singapore is complete without having a slice of Hilton's Signature Classic American Cheesecake ($8), and we can guarantee it's still as good as it was when we first voted it as one of the best cheesecakes in Singapore. D9 Cakery's daily selections are also available at Opus, including Forest, a modern take on a black forest cake ($8). Some of the desserts get the final treatment over the wood-fired grill, like the Grilled Banana ($12). Sliced ​​lengthwise, caramelized and served with smoky salted caramel and coconut calamansi ice cream, the latter is tangy and refreshing, so you won't leave the restaurant feeling heavy.
Opus Bar & Grill, Lobby Level, Hilton Singapore, 581 Orchard Road. 6730 3390