Kingfish American Bistro serves delicious seafood dishes and recipes | Food and Recipes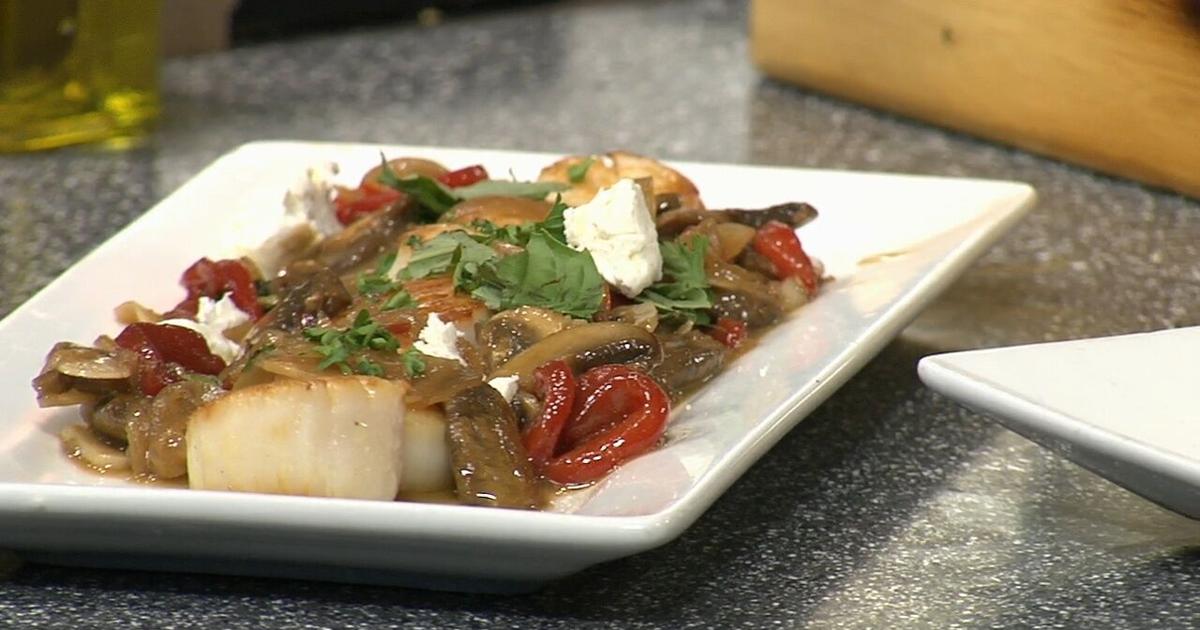 Kingfish American Bistro and Wine Bar in Bethlehem joined WFMZ on Friday morning to serve up some of their incredible dishes.
Chief Cale Beck did the following:
Sweet Crab Queso
1 liter heavy cream
1 lb cooper cheese
¼ cup smoked cheddar or gouda cheese
dash tabasco
1 lb chunk crab or snow crab
In a saucepan, heat the heavy cream. When hot, combine all the ingredients except the crabmeat. Whisk until smooth and silky. Remove from the heat and stir in the crabmeat.
Grilled Shrimp Tacos
With huevona salsa and avocado.
1 lb peeled and deveined shrimp
Season the prawns with salt and pepper and drizzle with olive oil. Grill until cooked.
huevona salsa
6 tomatoes
2 onions
6 garlic cloves, roasted
Bunch of fresh coriander
1 jalapeno
2 tablespoons sherry vinegar
2-3 tablespoons extra virgin olive oil
1-2 tablespoons kosher salt
Add all ingredients to a blender or food processor. Pulse a few times until desired consistency.
Seared sea scallops
Made with balsamic butter, mushrooms, onions, roasted red peppers and goat cheese with toasted bread.
8 mushrooms
1 onion, sliced
1 red bell pepper, roasted, seeded, sliced
2oz. balsamic vinegar
2oz. Butter
1 lb fresh sea scallops
In a skillet, brown the scallops over medium heat for a few minutes. In another skillet, heat the olive oil and sauté the onions and mushrooms over medium heat until soft. Add the red pepper and cook for about 2 minutes. Deglaze with the balsamic vinegar and cook for about 1 minute. Turn off the heat and cream in the butter. Serve with toasted bread.
Toast
1 loaf of good crusty bread
Salt and pepper
Olive oil
Cut slices about an inch thick. Drizzle with olive oil and season with salt and pepper. Grill until charred or bread is charred.