Johnny's Steaks and Bar-be-que is home to Salado residents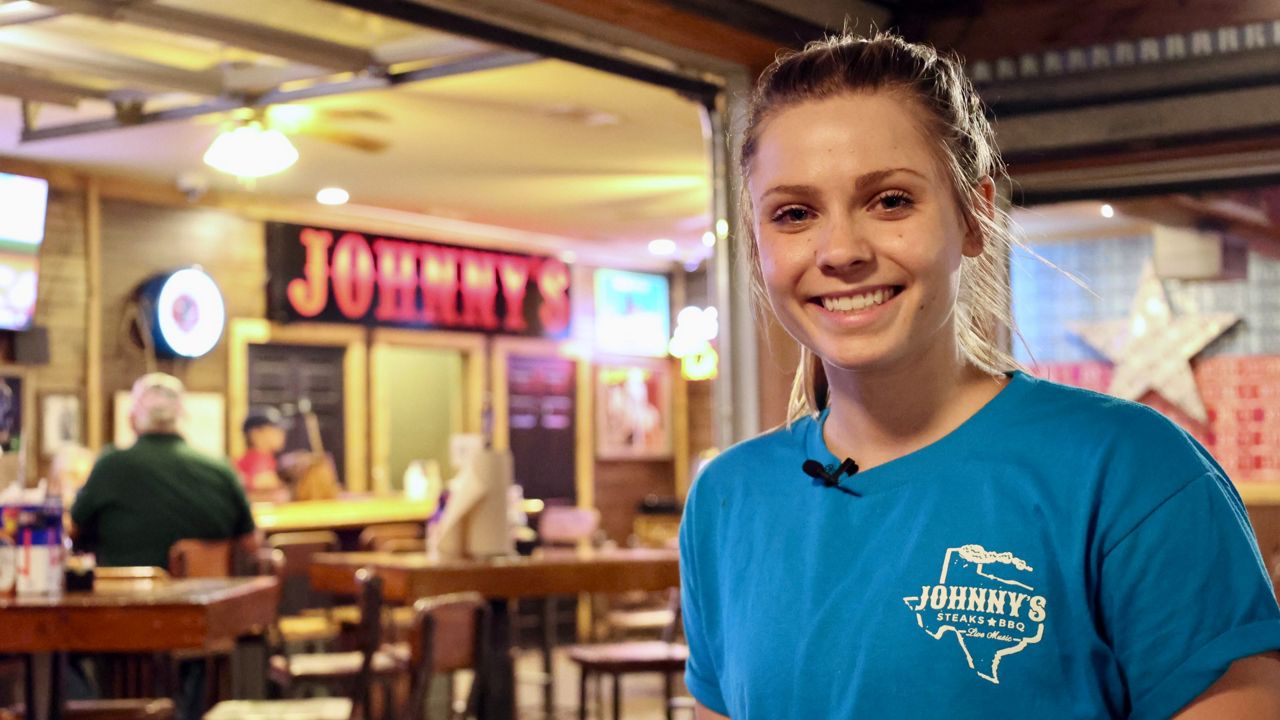 SALADO, Texas – As another round of tornadoes tore through the Lone Star State on Tuesday afternoon, Bell County residents are grateful to Johnny's Steaks and Bar-be-que and its staff for providing shelter during the storm.
Rachel Davis is a 21-year-old waitress at the restaurant who remembers getting customers to safety when the tornado touched down in the area.
"We had to get people under cover, so I just came out and yelled at everyone to come in," Davis said.
Davis worked at Johnny's Steaks and Bar-be-cue for a year and a half. During her Monday shift, she could hear the sirens alerting them to the proximity of the tornado.
"We could hear the tornado passing at one point. It sounded like a very noisy train and lots of hail," Davis recalled.
Bad weather in Salado produced hail the size of a human hand. It also produced a tornado which caused damage to homes and businesses in the area.
"It was pretty terrifying, but luckily we had a good management staff that looked after us and got us into the kitchen and all of the customers," Davis said.
Davis says she's thankful no one was hurt in the severe weather event and cites her faith for weathering the storm.
"I don't live in the spirit of fear but to trust God. He is our refugee and our strength. Psalms 91, and I don't have to act anxious during those times and I know that if things go wrong I have a God to protect me," Davis said.