Free steaks for all veterans at Sweet Lou's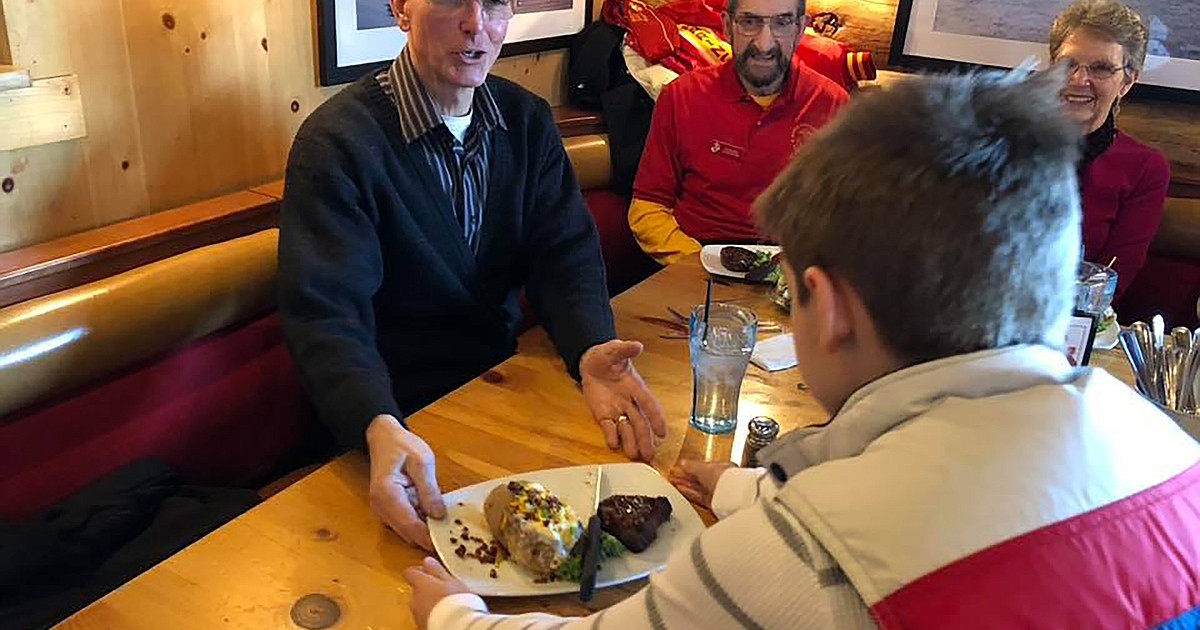 Area Sweet Lou's restaurants salute the troops by offering all current and former members of the United States Armed Forces a free, hand-cut, six-ounce, USDA Choice top sirloin with a side on Veterans Day.
Both locations – Ponderay and Coeur d'Alene – offer the free meal.
"This tradition has become one of our busiest and most rewarding days of the year," said Chad Foust, owner of Sweet Lou's. "We are starting to cut the steaks on Tuesday for Thursday in preparation."
Foust has celebrated Veterans Day every year since Sweet Lou's opened in 2011. A total of 3,500 steaks were given away to local heroes.
"We are ready and willing to serve every service man or woman who comes through our doors," Foust said. "It's the least we can do for all they've done for us."
To be able to offer the free meal, Foust must impose certain limits. The offer is only valid for restaurant patrons on Nov. 11 and individuals must present valid military ID to redeem their steak. The free steak offer is available for lunch or dinner.
"Our doors open at 11 a.m.," Foust said. "We'll see you then."
Sweet Lou's Restaurant and Bar is located at 477272 US 95 in Ponderay and Sweet Lou's Restaurant and Tap House is located at 601 N Front St. in Coeur d'Alene. Both locations are open seven days a week from 11 a.m. to 10 p.m.
Information: online, www.sweetlousidaho.com or on Facebook, www.facebook.com/sweetlous