Firefighters bring multi-alarm blaze under control after four hours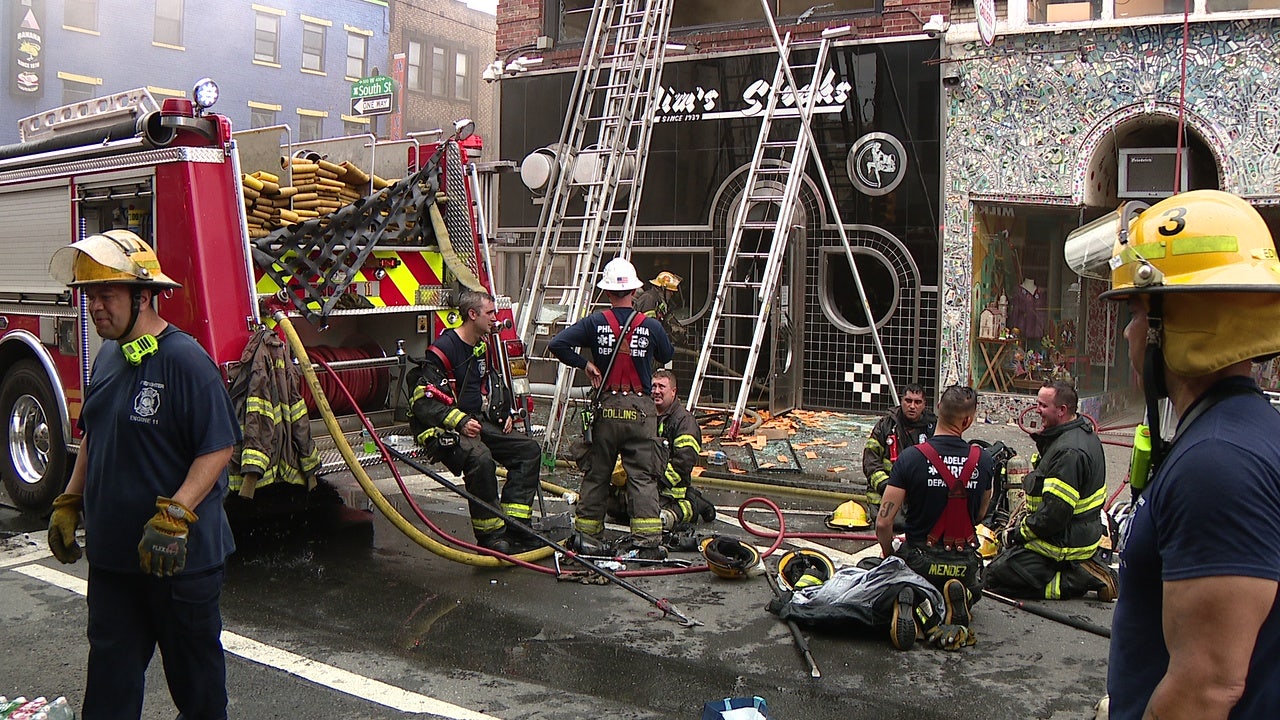 PHILADELPHIA CREAM – Fire crews responded to a multi-alarm fire at Jim's Steaks on South Street on Friday morning.
Firefighters arrived at the building on the corner of the 400 block of Market Street around 9:30 a.m. for a fire report.
Shortly after, authorities raised a second alarm and asked residents to avoid the area until further notice.
Philadelphia Fire Department officials said about 100 of their members responded to the scene, including firefighters, medics and support staff.
They say the extra help was provided to give the response units a chance to rest due to the heat and the long duration of the response.
SKYFOX was above the scene as smoke billowed from the building throughout the morning and firefighters worked inside and outside the building.
The store's assistant manager told FOX 29 that she arrived at the building on Friday morning and noticed that it was extremely hot inside. While waiting for an air conditioning repairman, the employee noticed the smell of smoke and exited the building with other workers.
Fire Marshal Adam Thiel said the fire spread through the HVAC unit, making it difficult to extinguish it quickly. Dense smoke in the building limited the visibility of firefighters trying to bring the blaze under control to three alarms.
Officials did not say whether the fire started at the steak shop or at an adjacent property or business.
Firefighters battled the blaze for about four hours and declared it under control at 1:33 p.m.
No injuries among civilians or firefighters have been reported at this time.
This is a developing story. Check back for updates.