Ditch the steaks and the toilet paper – here's what you need to prepare for winter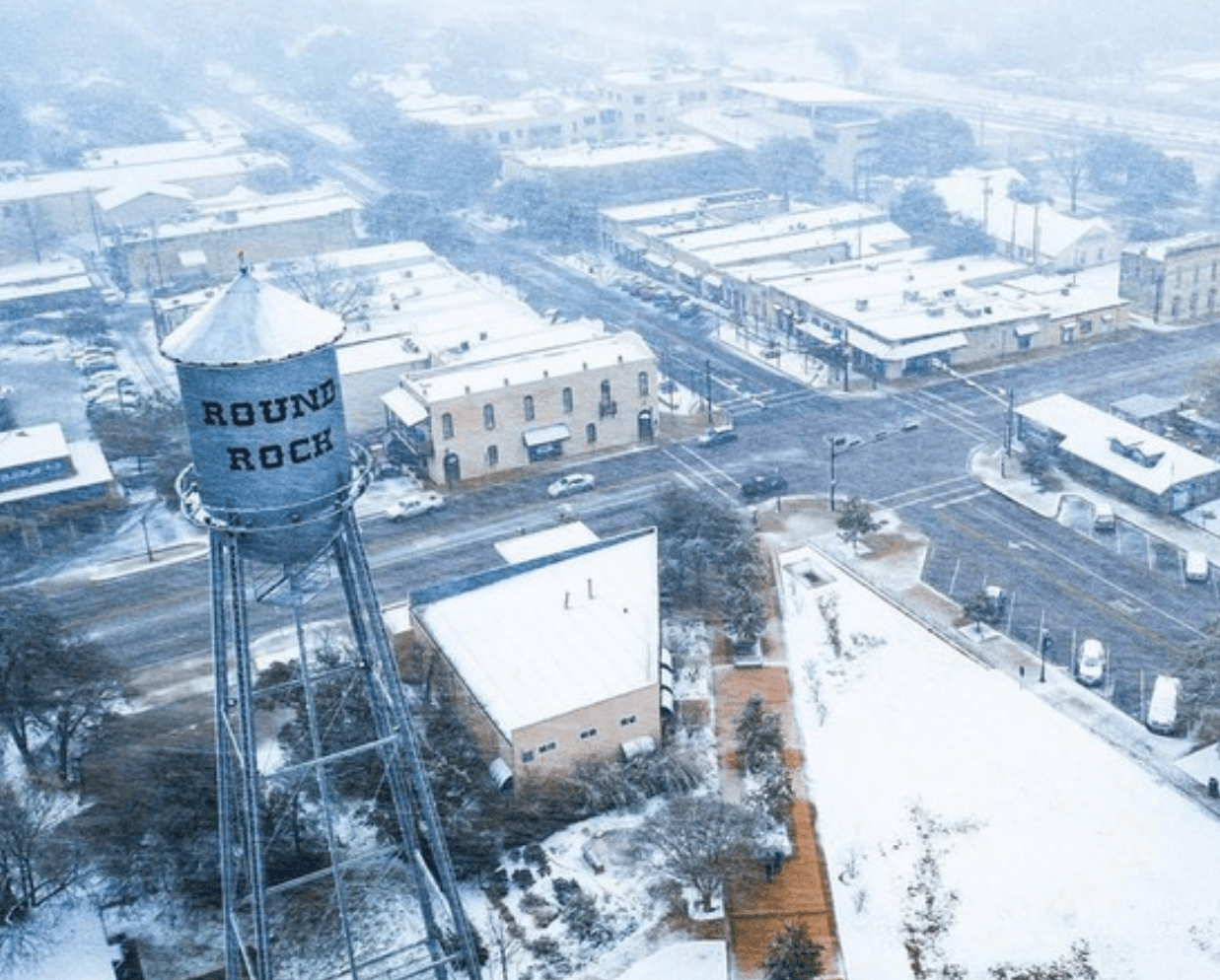 Hey, Texas friends. You may have heard of the cold weather forecast for this week, and you know what that means – meat and toilet paper will be flying off the shelves of your neighborhood grocery store faster than you can say "winter storm." .
But we're going to let you in on a little secret, even though the potential for snow and ice accumulation is quite low due to the warmer temperatures we are currently experiencing, if we were to find ourselves in the same situation as we were last winter, a supply of enough teepees to hang from the trees of all your enemies' houses will not be your saving grace.
We've compiled a list of what you really need to have on hand in case of a harsh winter event, from food in your pantry to useful items in your vehicle. So put one of those pork roasts back on the shelf and add these items to your cart:
Stock your pantry
In the event of an extended power outage, it's best to have a week's supply of canned foods, dry mixes, and other staples that don't require refrigeration, cooking, cleaning. water or special preparation. Here are some ideas for handy items you can keep in your pantry:
Ready to eat canned meats, fruits, vegetables and a manual can opener
Protein or fruit bars
Dry cereal or granola
Peanut Butter
Dried fruit
canned juice
Non-perishable pasteurized milk
Infant food
One gallon of bottled water per person per day (for a week's supply, that's 7 gallons per person)
In the event of a power outage, alternate cooking sources that can be used in an emergency include candle warmers, stoves, fondue pots or a fireplace. Never use charcoal barbecues and camp stoves indoors due to the threat of carbon monoxide poisoning.
Vehicle safety in winter
Always keep your gas tank full to prevent ice formation in the tank and fuel lines. These items could literally save your life if you encounter winter weather conditions on the road:
Blankets/sleeping bags and extra clothes, mittens and hat
Mobile phone, radio, flashlight, extra batteries
First aid kit and pocket knife
High calorie, non-perishable foods, bottled water
Sandbag or kitty litter to de-ice the roadway
windshield scraper
Tool kit, jumper cables, tow rope and shovel
Be sure to check local media for up-to-date information before hitting the road. You can also monitor road conditions by visiting drivetexas.org or by calling 1-800-452-9292. If freezing conditions materialize during , non-essential travel is discouraged. If you must travel, drive slowly and increase your stopping distance. Watch for downed trees and power lines on the roads. In the event of a power outage, treat all intersections as four-way stops.
Basic winter emergency supplies
Make sure you have the following basic emergency supplies on hand in preparation for a winter weather event:
First aid kit

Battery operated radio, NOAA weather radio and extra batteries or hand crank radio, cell phones and chargers

Seven-day supply of prescription drugs, copies of prescriptions, special medical items, hearing aids and batteries, glasses
Flashlight with extra batteries
Supplies for babies, seniors, family members with special health care needs, and pet food and supplies
Manual can opener, knife, tools, fire extinguisher, tape, tarp, rope
Solar chargers or power banks for items that rely on electricity
The basics of winter weather
As always, the Town of Round Rock reminds residents to follow the four "Ps" of winter safety:
PEOPLE: Keep your family warm and check to see if there is an elderly family or neighbors who might need extra blankets, help winterizing their home, or a warm place to stay.
PETS: Dogs and cats are also cold. Bring them indoors at night to keep them healthy and safe.
PLANTS: Cover plants to keep them warm at night or bring them indoors so they can thrive.
PIPES: Cover exposed pipes to prevent freezing and breakage. Check out our full blog on creating a Winter Ready water system in your home that keeps your pipes from freezing and breaking in the winter.
power outages
Oncor is the electricity provider for the Town of Round Rock. Report power outages through Oncor's Storm Center website, by calling 888-313-4747 or by texting 66267 if you have signed up for My Oncor Alerts. To sign up for My Oncor Alerts, text REG to 66267. You'll receive proactive power outage notifications and status updates right from your phone. (You can also select your contact preferences – email, SMS or voice alert).
Subscribe to alerts
Now is the time to register your cell phone number and/or email address with Warn Central Texas to receive emergency alerts from local authorities via text, phone and/or email. The program is available in Williamson County and surrounding counties through the Capital Area Council of Governments (CAPCOG). Sign up today at warncentraltexas.org.
For additional information and advice on preparing for winter, visit ready.gov/winter-weather.