Australia's 10 best seafood dishes, according to fish expert John Susman
Susman cites three main drivers for this sea change. First, he says chefs are making greater efforts to understand, source and serve fish provenance, leading to a greater appreciation for wild-caught seafood.
Second, a new generation of fish farmers deliver the world's best quality in our aquaculture products, from the world's first sashimi-grade barramundi from Humpty Doo Barramundi in the Northern Territory to Australia's Oyster Coast appellation program and beyond.
Third, sustainability has become less of a cliché and more of an operational mandate, as the nose-to-scale approach to cooking fish led by Josh Niland of Sydney's Saint Peter is leading to a renaissance of in-house butchering of whole fish and to a greater willingness by chefs – and diners – to venture beyond the old tuna-salmon-snapper hegemony in favor of species too long left on the platter.
"We are finally seeing a true celebration of what is fished and grown here," says Susman.
And you can't help but notice the difference in the plate. My top three seafood dishes of the summer so far? Sea urchin roe, key crab & lawyer at Fujisaki, in Barangaroo, Sydney; Red mullet coorong with miso and green mango at fermentAsian in the Barossa Valley; and raw snapper with salted turnips and fish roe in Longsong, Melbourne. Not a cliché among them.
To celebrate the new wave of seafood, Susman names 10 of his best dishes (in no particular order) from restaurants across the country.
1. St. Peter, Sydney
Josh Niland's extraordinary talent shines brightly when his dishes are at their simplest – grilled fish with a roast vegetable and a little yogurt, for example. While hipsters obsess over the ears, nose, and throat that make up Niland's nose-wide approach, Susman says he's still the biggest fan of Saint Peter's simple, classic, and perfect dishes. . 362 Oxford Street, Paddington. Tel: (02) 8937 2530.saintpeter.com.au
2. The Boathouse on Blackwattle Bay, Sydney
Chef Colin Barker has spent over a decade hunting Australia's best oyster farmers and features eight to ten of the best every day, from Moreton Bay to Albany and everywhere in between. Perfectly organized, perfectly run, beautifully presented – the oyster platter here is one of the best in the world. 123 Ferry Road, Glebe. Tel: (02) 9518 9011.boathouse.net.au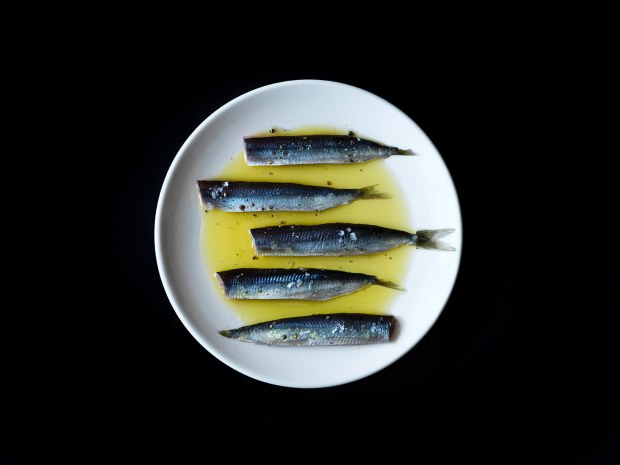 3. The Rockpool Bar & Grill, Perth
It might seem odd to name a steakhouse, but it speaks to Neil Perry's passion for the brackish stuff: the whole Rockpool Bar & Grill restaurants invest a lot of time and effort in sourcing the best seafood available. In Perth, it is impossible to pass up a simple piece of grilled coral trout. Likewise, in Melbourne, the roasted Corners Inlet flathead will remind you why RB&G is one of the great restaurants that is truly product driven. Crown Perth, Burswood. Phone. : (08) 6252 1900.rockpoolbarandgrill.com.au/perth
4. Bacash, Melbourne
The deep-fried King George Whiting with tartare and dauphine potatoes at owner and executive chef Michael Bacash's restaurant could bring an adult to tears. The fish is selected, handled and cooked in a way that makes the whiting cry, "I'm the best eating fish in Australia". 175 Estate Road, South Yarra. Tel: 9866 3566. bacash.com.au
5. Masuya, Sydney
Asking Chef Toshi Oie for the omakase selection at the sushi counter at this Osaka-style sushi haunt guarantees a piscatory journey of wonder, scintillating local squid – barely dead, sliced ​​like a razor and served with the gut fermenting from an older brother – to a range of tuna, including aged local bigeye and yellowfin tuna and the prized belly of a 200kg northern bluefin tuna from Spain. In short, a selection of the best fish markets, where chef Toshi goes every morning (unlike some other chefs who only see the markets if followed by a TV camera). Basement, 12-14 O'Connell Street. Tel: (02) 9235 2717. masuyainternational.com.au/en/masuya/
6. Beanbag, Canberra
Go while Parliament is sitting and there will definitely be seafood tasting options; maybe prawns from Clarence River, live lobster from NSW, squid from Port Phillip, garfish from the south coast – leave it to chef Serif Kaya and you've got one of the best simple seafood feasts in Australia. 9 Broughton Street, Barton. Tel: (02) 6273 6111. ottomancuisine.com.au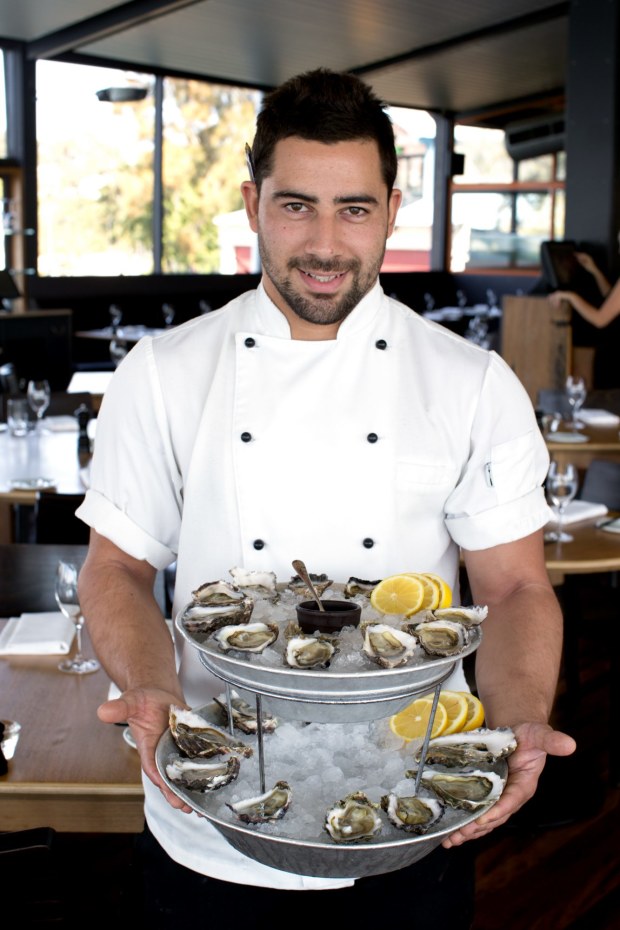 7. Kisume, Melbourne
For "round-eyed" sushi made with style, flair and chablis, it's pretty hard to go from Chris Lucas' Flinders Lane temple to mod Jap. The barbecued freshwater eel is a revelation, as is the charcoal-grilled double toro sushi. 175 Flinders Lane. Tel: (03) 9671 4888.kisume.com.au
8. Hellenika, Gold Coast
Restaurateur Simon Gloftis designs seafood dishes that you want to eat all summer long. His Fish House seafood restaurant in Burleigh has set the Sunshine State benchmark for simple, beautifully cooked seafood. At Hellenika, although not strictly a seafood restaurant, Gloftis draws on its Greek heritage to offer a range of quality products, handling them with the care of someone who has a genuine respect for seafood in its DNA. Don't miss the lemony fish soup. 2235 Gold Coast Road, Nobby Beach. Tel: (07) 5572 8009. hellenika.com.au
9. French Salon, Melbourne
Ian Curley, described by Susman as "the grumpiest chef in the country", presents the largest selection of caviar in the country, featuring the best of the country (salmon roe from the Yarra Valley) and imported (the beautiful sturgeon caviars selected by Rossini). These are served on ice with mother-of-pearl spoons, blinis and fresh cream. Luxury, pure and simple. First Floor, 46 Hardware Lane. Tel: (03) 9600 2142. frenchsaloon.com
10. Wharf, Sydney
"The full 16-course enchilada isn't normally my thing," says Susman, but Peter Gilmore's seafood at Quay is always as unique as it is spectacular: the fan-shaped knife dish with pork jowl and crackling sea ​​cucumber will make you proud to be Australian. Overseas Passenger Terminal, The Rocks. Tel: (02) 9251 5600.quay.com.au