An Aldi sign saying steaks cannot be sold off the shelf due to theft ignites debate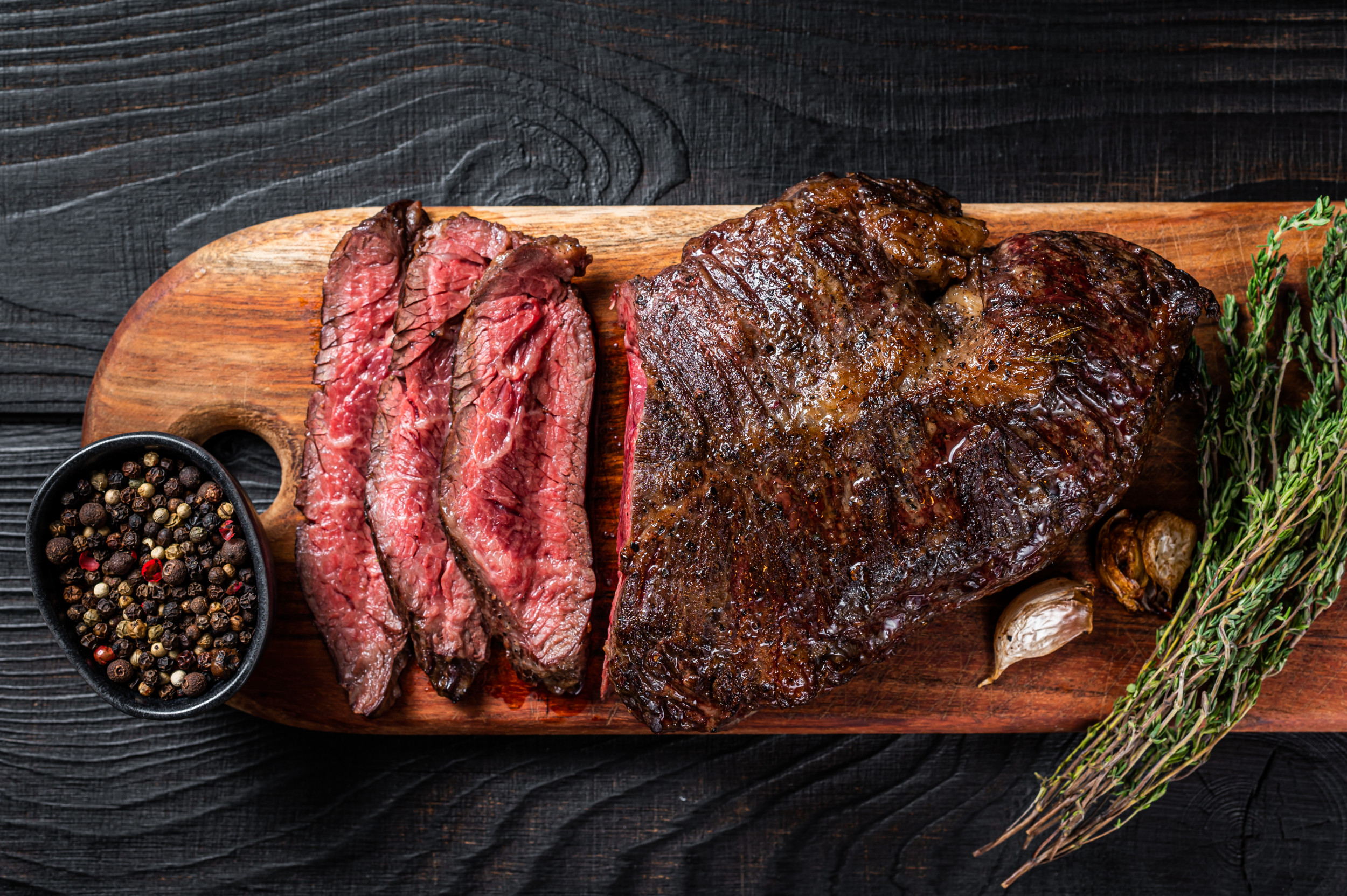 A sign in an alleged Aldi grocery store is turning heads claiming steaks cannot be sold off the shelves because of theft, sparking a debate over the situation.
The viral TikTok, titled "Grocery shopping…" has been viewed 615,800 times and liked 7,000 times since it was shared on April 7. The five-second clip posted by TikToker @315brittany, or Brittanyy Gawarecki, had the song Thrift shop by Macklemore and Ryan Lewis with Wanz playing in the background.
The Washington Post reported in 2020 that shoplifting had increased since the start of the pandemic, and it was happening more than in previous "economic downturns". The stolen items are basic necessities and "staples", including pasta, bread and baby formula.
The video started with a look at some bare shelves where the beef tenderloin, Black Angus beef and cubed beef steak should be. A sign was taped to one of the bare shelves that read: "Due to the high number of thefts, we can no longer put steaks on the shelf. Please ask associates if necessary. Thank you." It ends with the statement "Sorry for the inconvenience caused".
The TikToker zoomed in on the sign, then zoomed in again before the clip ended. On other areas of the shelf were different meat options, including beef stew meat and lean ground beef. However, the steak areas were empty of any product.
Over 900 comments poured in during the viral moment, and a debate ensued in the comments.
"Another domino effect of theft that some are trying to justify," wrote one TikToker.
While another viewer thinks it's not surprising. "It was only a matter of time before retailers started doing it," they explained.
A TikToker had his own theory of what was to come. "Soon everything will be in vending machines or only by ordering online," they said.
Some people didn't mince words. "How sad what this country has become," said one TikToker.
A viewer mentioned the cost of the steak. "I mean, most steak is over $25 now, so what did they expect?" they asked.
However, some people had a different view of things. "Well, I say steal all you can!" said a TikToker. "They pay too much just to make a profit."
Self-check-out options have also come into question. "And always moving forward with more self-checkouts," one TikToker explained. "Theft wasn't as high when we had cashiers to check."
Some people think things aren't going to get better anytime soon. "It could get worse when more people despair!" an added TikToker.
Another viewer chimed in, saying, "The more food prices go up, the worse it will get.
Newsweek has contacted TikToker @315brittany and Aldi for comment.
This isn't the only viral news story involving meat. A video featured a steak encased in chains with a security lock allegedly at a Walmart.
In another clip, an alleged former Wendy's employee claimed the store served "expired meat".
Plus, a dog has gone viral for taking a steak from the kitchen.