9 simple seafood dish ideas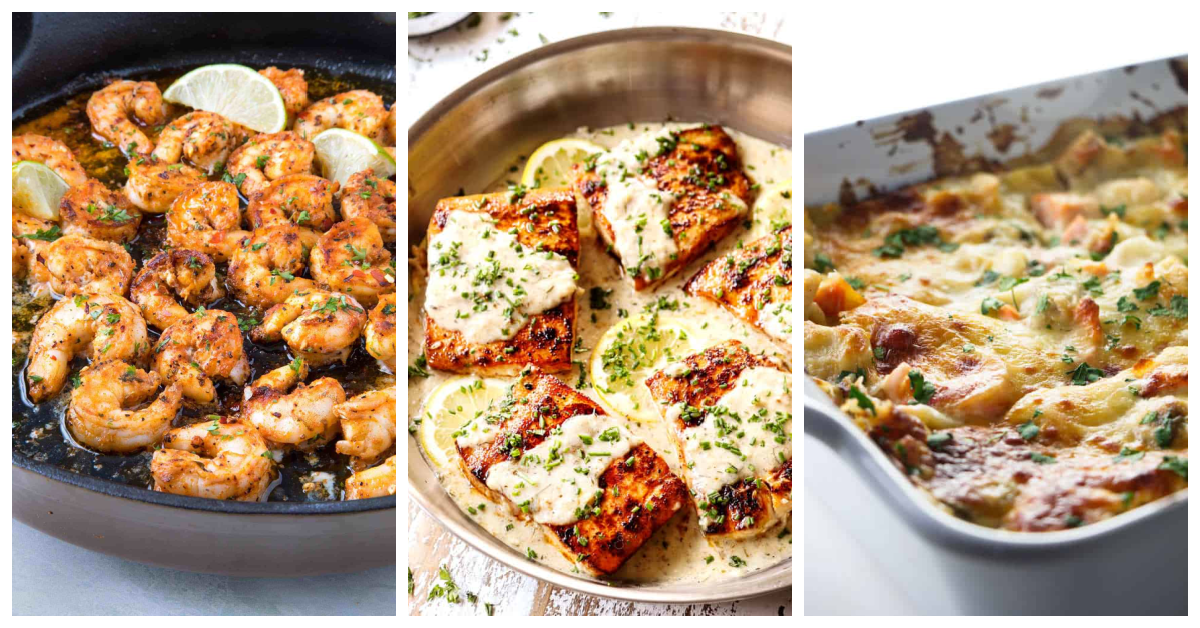 If you love seafood, scroll through these simple seafood dishes and add some to your weekly dinner menu.
I always think I need to incorporate more seafood into my diet. Seafood can be healthy and so good for your body. It is an excellent source of protein and contains less fat than other meats and poultry. It also contains many vitamins and minerals like zinc, potassium and vitamin B! My husband LOVES all dishes that contain seafood, so I decided to look for some quick and easy dinner ideas that include fish.
9 simple seafood dish ideas
1. Grilled Fish Street Tacos: Ohhh, I love a good fish taco. These Grilled Fish Street Tacos are loaded with delicious grilled cod, coleslaw, and homemade tortillas! (via Make and Takes)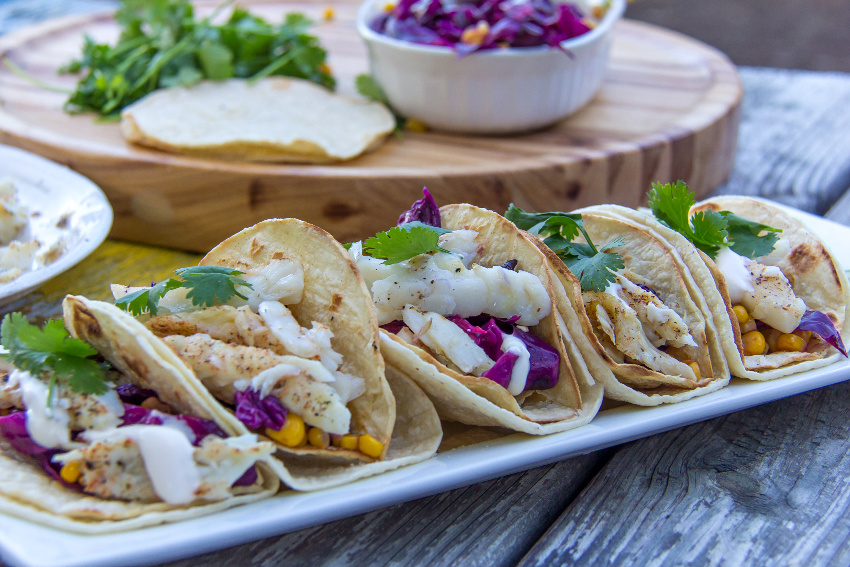 2. Seared Scallops: These scallops are mouth-watering! Don't be intimidated – they are SUPER easy to make. All you need is a few ingredients and 10 minutes. (via Will Cook for Smiles)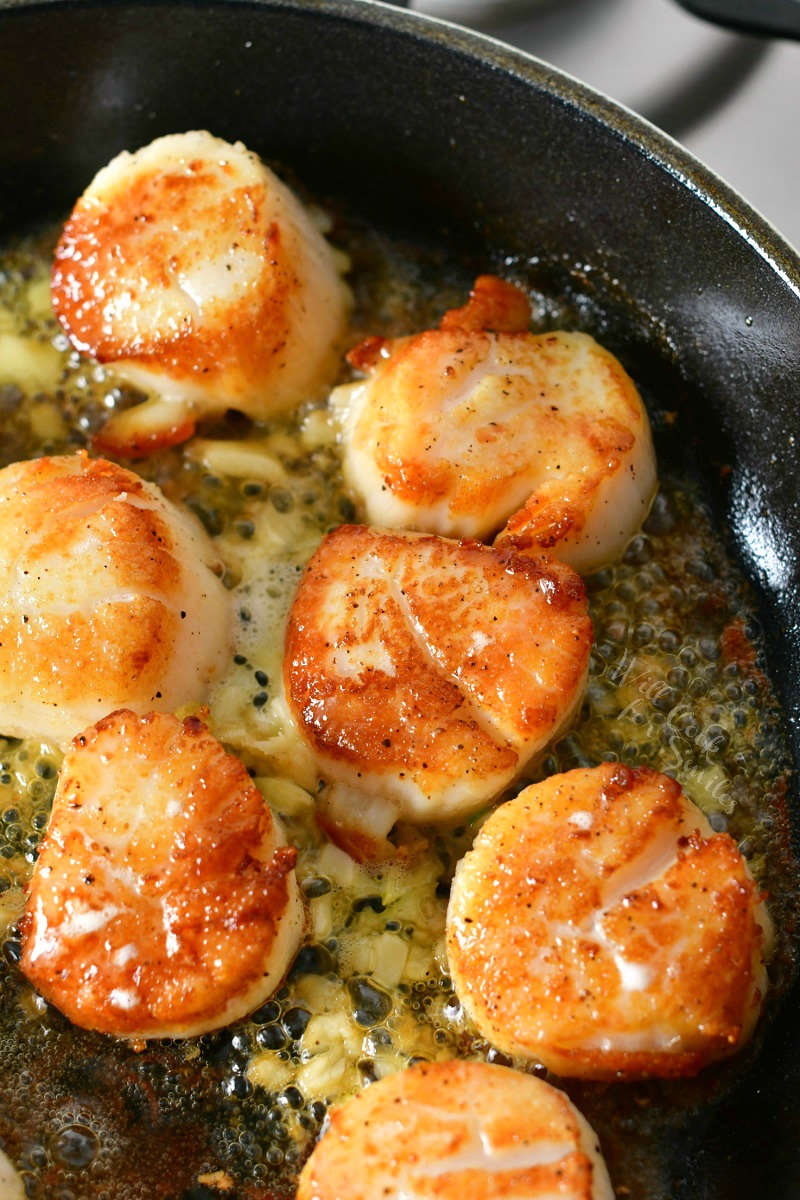 3. Blackened Shrimp: Do you like spicy food? Then you're going to love this blackened shrimp recipe! These are seared in butter and taste amazing. (via Chilli Madness)
4. Shrimp Taco Cups: Gooey, crunchy, and crunchy bites in these shrimp taco cups. Such a simple appetizer or dinner idea that everyone will love.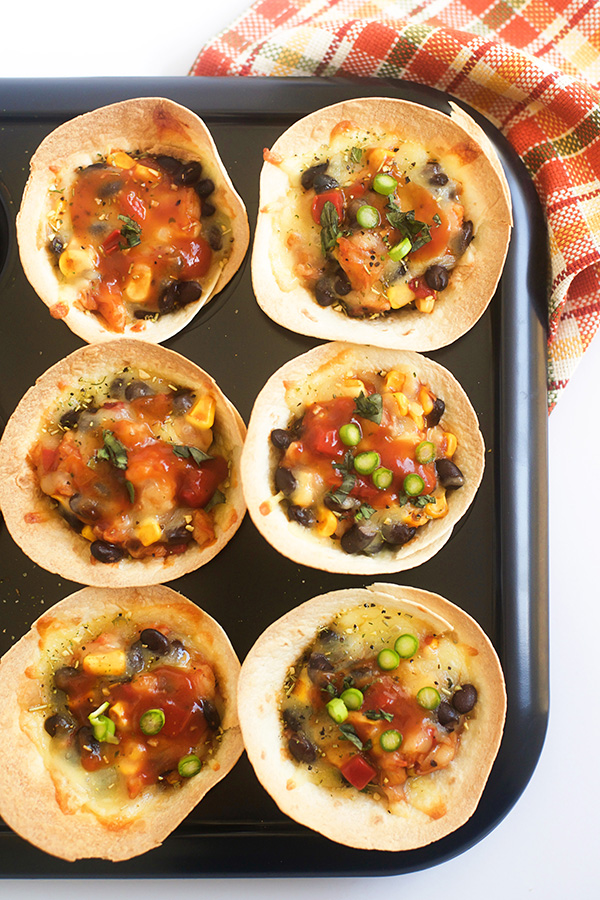 5. Honey Garlic Spicy Salmon: Salmon is a staple in our house. I can't wait to try this spicy honey garlic version! Sounds and looks amazing. (via Cooking with Mom)
More seafood dishes:
6. Seared Scallop Pasta with Creamy Bacon Sauce: What's better than seared scallops? Seared scallops mixed with creamy bacon pasta! Yum, yum and yum. (via Sprinkles and Sprouts)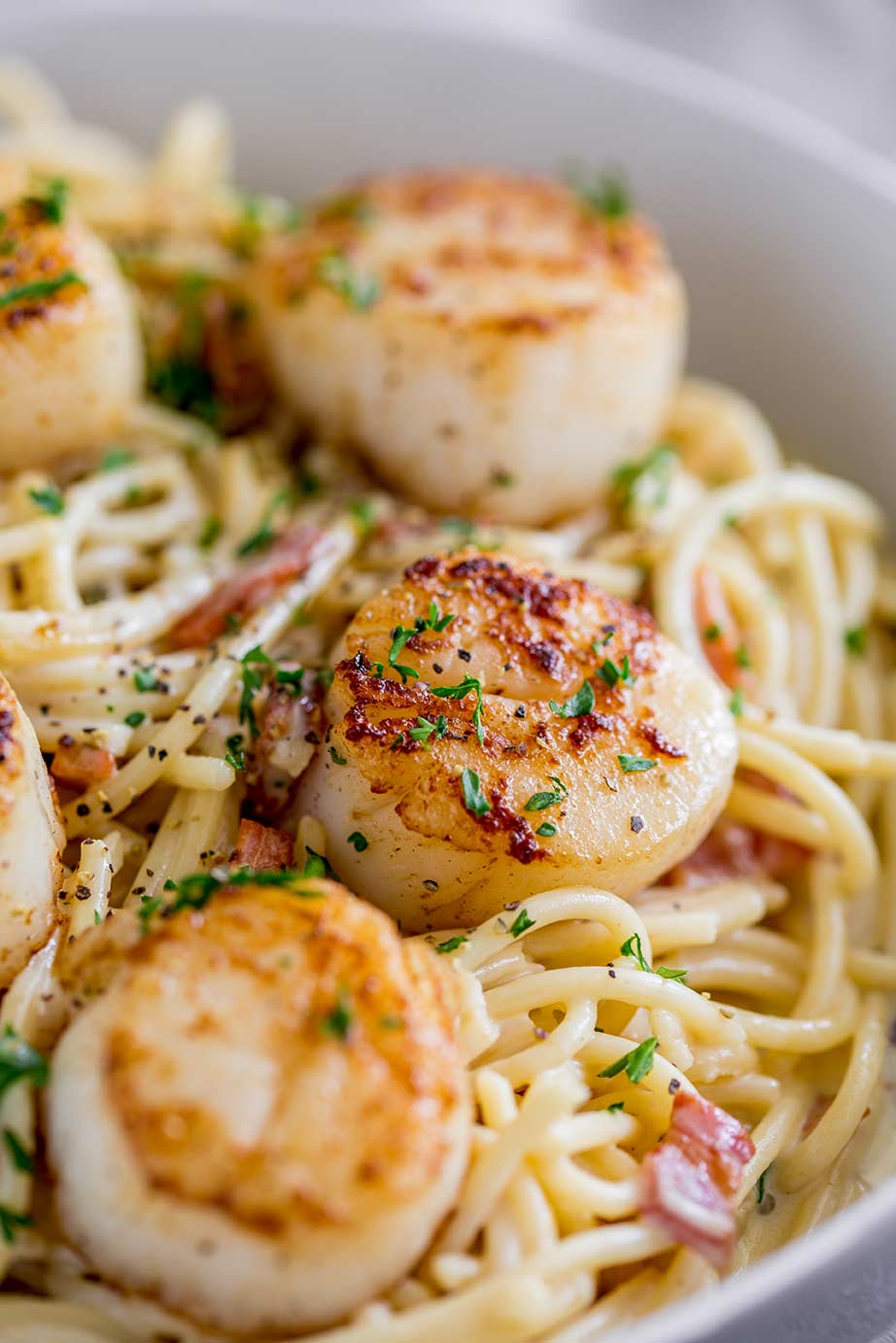 7. Garlic, Honey, and Lime Shrimp: Garlic and sweet, this shrimp dish is fantastic! Takes only 15 minutes to prepare for the whole family. (via Rasa Malaysia)
8. Mahi Mahi in a Creamy Lemon Garlic Sauce: One bite of this mahi mahi and you'll be transported somewhere on a sunny island. Quick and easy meal – 30 minutes! (via Carlsbad cravings)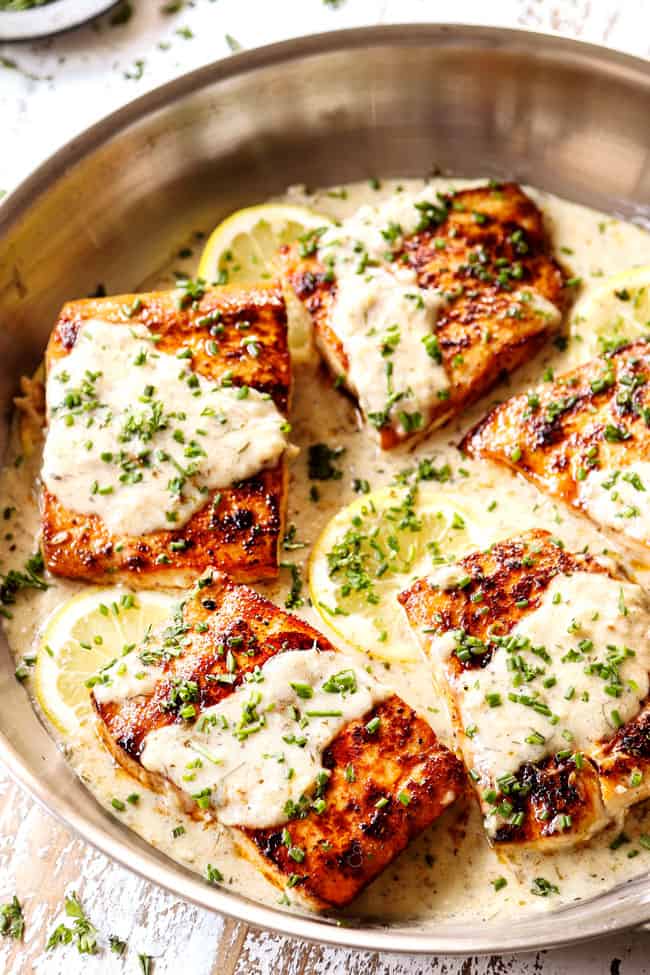 9. Seafood Lasagna: Creamy shrimp, scallop, salmon and cod lasagna. All baked in the oven that will make your home smell amazing. (via Savor the Best)